Some notes today on the gear we're getting/using for our climb.
First, the most important thing… SOCKS!
Carrie's allergic to wool, so we are getting these for liner socks from MooseJawOutpost. We LOVE Moosejaw!,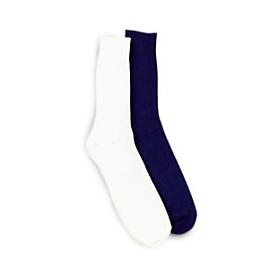 Wigwam Gobi Liner Socks
And, just in case you want to know, here's all the information about these socks…
1 x 1 stay-up true rib leg
Smooth looped toe seam
Crew length is proportional to size
100% Polypropylene (exclusive of Spandex)
We each got 8 pairs of these socks (at $5.00)/piece (w/o shipping), so our total for these socks is $80 (16 pairs).
Our sleeping pads are coming from Sierra Trading Post.
They seemed to have the cheapest prices on a good Thermarest sleeping pad (and we looked). So for both sleeping pads, our total (w/o shipping) is just under $65. Cheaper than our liner socks!
Here are the details on our sleeping pads…

Cascade Designs Therm-A-Rest Sleeping Pad – Long
Therm-A-Rest lives up to its name with it's light and compact design. Ideal for backpacking, self-inflating polyester sleeping pad has durable and waterproof nylon bottom for a warm, comfortable barrier between you and the ground.
Size: 72x20x1-½"
Weight: 2 lbs. 4 oz.
Fabric: Polyester with nylon bottom

Outdoor and More seems to have the best deals on Trekking Poles that we have found… these are the Masters 5.4 trekking Poles.
Since we climb at midnight, we'll also need headlamps.
They're also helpful for nighttime reading and just generally getting around at night.
For our headlamps, REI had the Petzl Tikka Headlamp on sale. We were really hoping for a crank or solar powered headlamp, but it's not to be just yet. The technology either isn't there, or we just didn't look hard enough. So these headlamps are powered by triple A batteries…
We'll go to Sam's Club to get the cheapest batteries we can.
For our long underwear, we are going through
SageSport.com
We got the
Men's Thermal Underwear Top
The
Men's Thermal Underwear Bottom
The
Women's PolyPro Thermal Underwear Top
and the
Women's PolyPro Thermal Underwear Bottom
More gear updates will come I am VERY certain, but for now, this is the Kilimanjaro gear we're ordering.